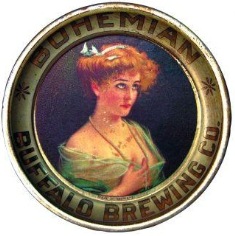 Your search for values and information about antique beer trays has brought you to the right place.  Our site is dedicated 100% to beer trays.  You will find values and prices for more than 500 beer trays.
Collecting beer trays is a hobby that has been around almost as long as the beer tray itself. Trays range in price from $1 to $10,000.  The exact value is based purely on the rarity of the tray.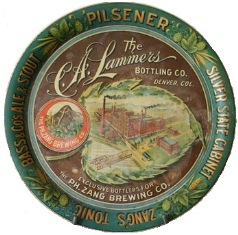 We strongly encourage you to contact us for any reason at all.  We happily give free appraisals and we are always looking to buy.  Just send us pictures of your tray and we will respond quickly with our opinion and offer.
Please take advantage of the search feature in the top right section of the navigation bar.  The search feature is the quickest way to find more information about your specific beer tray.  If for some reason you can't find what you are looking for then ask us for help.  We have info on 100s of antique beer trays that didn't make it onto the site.  Thanks for visiting!