I just got in this tray from Fuhrmann & Schmidt Brewing Co. of Shamokin, PA. It is a 12″ round dish with a great image of a waiter carrying out beers. The style of the illustration is compatible with a date to the 1930s or 40s, I don't know when it dates to exactly, but its definitely post-pro. This guy has suffered some damage to the rim with flaking of the litho, as well as several trouble spots on the face, but it still displays pretty well, so something to upgrade again in the future maybe…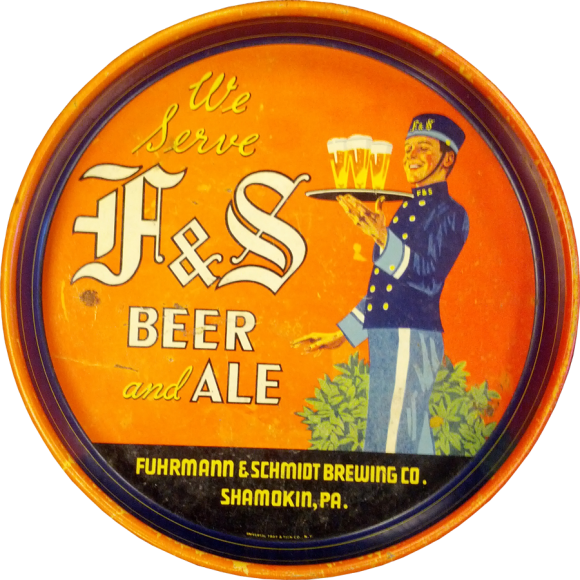 This is a great Pennsylvania tray which prominently features the state's name along with the brewery at the bottom. The color in the picture looks more orange than it does sitting beside me because my camera isn't the best, oh well. The tray's text reads "We Serve F&S Beer and Ale" the nice contrast between the yellow italic script font with the medieval/gothic font used for F&S is really nice and the detail in the waiter and bush give good color and appeal. I'm really liking this guy!
It was manufactured by the Universal Tray and Sign Co. of NY, NY as you can see in the bottom picture.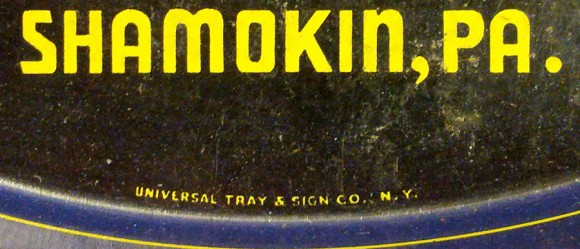 Thanks for checking it out,
-Dale