I got in my a new tray today that I've acquired from someone who contacted me through the website. It's always exciting when a new tray shows up at the door and I have to say that this tray really looks sharp. I always love contacts through the website because so often I'm able to make a deal where the seller and I both are satisfied with the transaction. Here it is: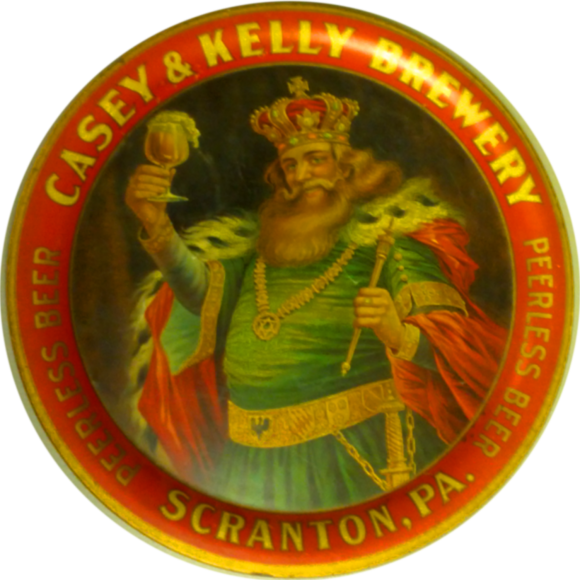 Brewery: Casey & Kelly Brewery
Location: Scranton, PA
Date: Pre-pro (exact date unsure)
Size: 13″ round tray, pie style
Tray Manufacturer: Haesermann Litho. Chicago, IL
Description: This tray is a real eye-catcher that looks great no matter what you do with it. The condition on this isn't mint, there are a couple scratches, but overall it still displays really well and I'm so glad to have it.